Music
Live Music
Chelsea Reed and the Fair Weather Band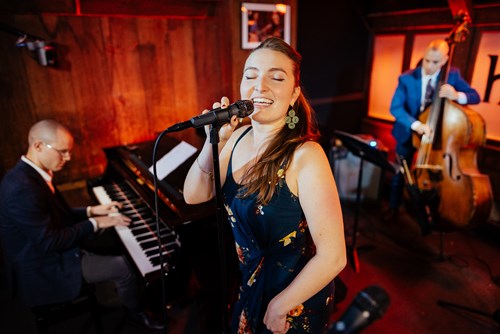 In October 2012, vocalist and composer Chelsea Reed invited a few friends over to play for some dancers in a South Philly living room. Since that fateful day, she's been singing and playing for audiences all over the world and adding band members along the way.
With four albums and a decade of touring under their belts, the Fair Weather Band continue to bring the soul of a swing dance to any show--whether at a jazz club, backroom blues bar, or a festival stage. They have shared a bandstand with trumpeter Terell Stafford and trombonist Wycliffe Gordon, who is featured on their 2017 release Spreadin' Rhythm Around. Their 2020 release, Carolina Lullaby showcases original songs steeped in jazz, blues, and folk traditions where Reed's soaring vocals and swing musicality shine. When not composing, the band loves exploring the roots of American music to uncover long forgotten songs.
Chelsea Reed and the Fair Weather Band draw upon the intensity of powerhouse vocalists, the ingenuity of 20th century composers, and the energy of a full dance floor. They are silly, passionate people who love playing this music. And that's all there is to it.
DJs
Mike Thibault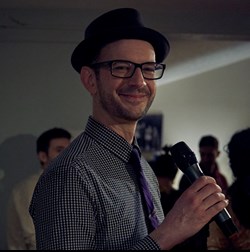 Mike started dancing Lindy Hop in 1998, and was a founding member of the RIT Swing Dance Club (now Brick City Boppers). Since then he has traveled to dance all over the world, and taught in countless local and regional classes and workshops. He has also become a sought-after DJ at exchanges, workshops, and camps all over North America, including CCX, Beantown, Lindy Focus, Swing Out New Hampshire, and the legendary late nights at The Lindy Compound.
Ryan Swift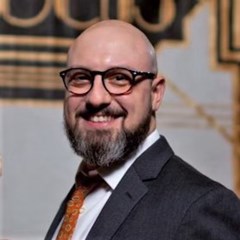 Ryan has been swing dancing since 1998 and started DJing for dancers shortly thereafter. He is the co-organizer, music coordinator and house DJ for Frim Fram Jam, the longest-running weekly swing dance in NYC. He has had the privilege of DJing for numerous Lindy Hop exchanges, dance camps, weekend workshops, and competitions, including national events such as the International Lindy Hop Championships, Stompology, Ultimate Lindy Hop Showdown & Frankie100, and at NYC events like Lincoln Center's Midsummer Night Swing. He has also served as head DJ at events like LindyFest & Lindy Focus. Ryan was a founding member of Rochester's Groove Juice Swing, is an accomplished photographer, and is the creator and host of the popular swing dance podcast The Track. 
Artem Pugachev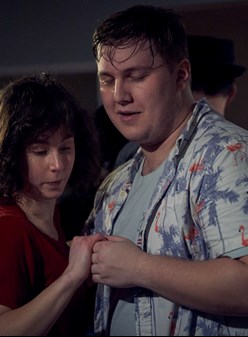 Following in the footsteps of the other DJs in this year's lineup, Art began his Lindy Hop journey with RIT's Brick City Boppers. Shortly after joining the college swing dance club in 2016, he found a passion for DJing, and hasn't been able to stop dancing or nerding out about jazz since!
Art now DJs regularly at Rochester's local Groove Juice Swing events, and as of 2022, is Groove Juice's DJ Coordinator. His choice of tunes skews toward contemporary musicians, while honoring the classic jazz sound of the swing era. At this year's Stompology, Art is excited to share his love of music with new and returning Stompologists alike in his national event DJ debut!
MC - Evan Miller Watelet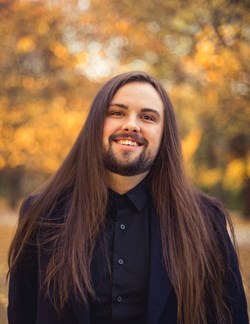 Evan Miller Watelet is a Rochester native and relative newcomer to Lindy Hop (2020-2022 doesn't count). In 2017 a spontaneous invite to a Wednesday night Lindy Jam turned immediately into a weekly outing. That outing soon turned into classes, which quickly led him to O-Town Showdown, Swing Out New Hampshire, and of course Stompology. Evan is also a lifelong musician, and his passion for Lindy Hop stoked his passion for jazz. He sings with The Gregory Street Vagabonds, a local swing-era jazz band, and hopes to make performance his livelihood. This weekend Evan is honored to be presenting the long-awaited return of Stompology and excited to see all of you on the dance floor!