Instructors
Laura Glaess
Laura started dancing in 2001 in San Antonio. It wasn't a very large scene, and her teachers hadn't been dancing very long, but she quickly came to love lindy hop, the music, the history and everything involved.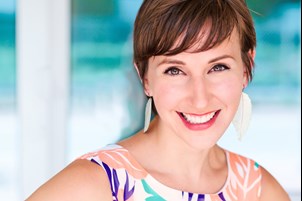 Now Laura travels the world teaching, competing, performing and learning. She is a passionate believer in dancing with swing, with rhythm, with partnership, and with presence. She is madly in love with jazz music and movement and is a strong believer in music as a guide to better dancing. She has recently returned to San Antonio, and is involved in community organizing to help the scene grow. She firmly believes that good dancing starts at the local level. If you love swing dancing, make sure your community has what it needs to thrive; then it can give back to you.
In her spare time, Laura is currently in grad school studying to become a physical therapist.
Dee Daniels Locke
Dee started Swing Dancing at the age of four with her Dad in the basement, wearing her Mom's heels and her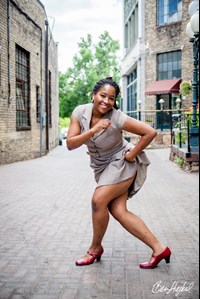 favorite plaid skirt. With a hiatus into hip-hop during her school years, she was called back to Lindy Hop, and co-founded her college swing dance club. She has became an influential member of the Minneapolis scene. She's shared her love of Lindy Hop with dancers young and old for over a decade, teaching and dancing nationally at swing dance events.

Dee loves feeling free on the dance floor and advocates self-expression and individual creativity as the true spirit of Lindy Hop and Vernacular Jazz. She dances for joy, and in either partnered or solo dancing, searches for presence in each moment. She loves responding to the music and her partner, priding herself on making each dance unique to that experience, creating an authentic dance conversation.

She has taught, performed, and choreographed nationally and internationally, but mostly she wants to have a good dance. You should ask her, she follows and leads and wants to dance with you.
Andrew Nemr
Mentored by Gregory Hines, Andrew Nemr is one of the most diverse tap dance artists today. An international performer, choreographer, educator and speaker, Andrew's work explores tap dance as a vehicle for storytelling and community building.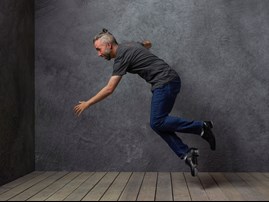 He has played with Grammy Award winning musicians across multiple genres, founded and directed the tap dance company Cats Paying Dues, co-founded the Tap Legacy™ Foundation, Inc. (along with Hines), and is currently the Artistic Director of the Vancouver Tap Dance Society. "A masterly tapper" (New York Times), Nemr's work has been recognized with a TED Fellowship, grants from the National Endowment for the Arts American Masterpieces: Dance Initiative and the CUNY Dance Initiative, a FloBert Award for Tap Dance Excellence, and residencies with Quarterly Arts Soiree at Webster Hall, BRICLab, More Art's Engaging Artists program, Surel's Place, and TED. Nemr is recorded on the Grammy nominated recording Itsbynne Reel by Dave Eggar, the DVD Documentary and companion album Tuesdays at Mona's by Mona's Hot Four, and narrates the DanceTime Publications DVD, Tap Dance History: From Vaudeville to Film. An avid public speaker, Nemr uses the story of his journey and the craft of tap dance to speak about identity, community, faith, and love.
Website: andrewnemr.com
Doriel Pryntz-Nadworny
Doriel Pryntz-Nadworny has been a mover all his life, drawn to acrobatics and reckless ideas (often with his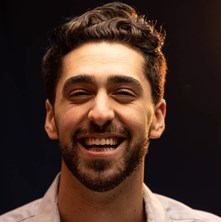 brothers). He became hooked on the Lindy Hop when he traveled to ILHC to compete in the Junior Division at the age of 16. Since then, he has traveled internationally to teach, dance and collaborate.

Doriel believes that inspiration in jazz dance comes from hearing the music, seeing the embodiment of the music in his partner, and valuing shared freedom of expression. In classes, he and his partners help students be inquisitive, have fun, and express all their ideas. Doriel supports every dancer's unique inventions in the classroom, in an effort to honor the origins of this jazz dance -- as a street dance, alongside the music and other people on the dance floor.
Anders Silhberg
Anders is a swing dance instructor and performer based in Stockholm, Sweden. Following along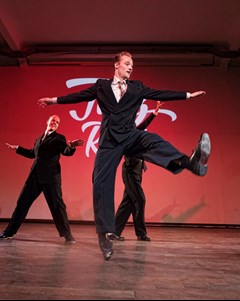 with his mother to different dance venues at an early age, dancing soon became an important part of his daily life. He fell in love with the African American social dances of the swing era such as Lindy Hop, Vernacular Jazz, Charleston and Tap and has since then been fortunate to teach and perform around all around the world.
For Anders, showing respect and studying the ones who created this dance, is of upmost importance. He has a passion for the philosophical aspects of Jazz and what it stands for in a broader perspective which lies as a foundation of all his classes. Anders jumps on every opportunity to develop himself within performing arts and swing dancing and wants nothing more than to share his passion and knowledge. Currently Anders is performing in a range of different productions and projects, he is a member of the dance company Harlem Hot Shots and he teaches regularly at Chicago Swing Dance Studio while also working as a traveling dance instructor.