Music
Naomi & Her Handsome Devils
Naomi & Her Handsome Devils are striving for the sound of that swing era sweet spot. Naomi founded the Devils after working with some of the best bands on the swing dance/lindy hop scene, and as a top international lindy hopper herself she knew just what she wanted to hear on the dance floor and who she wanted to play it. The Devils have decades of experience playing hot jazz as some of the top young talent in the Chicago and New York traditional jazz scenes, and Naomi hand picked her favorite musicians to come together and make music. Put it all together and you have a modern band with a vintage sound, swinging dance floors around the world.
Website: naomisdevils.com
MC / Meghan Gilmore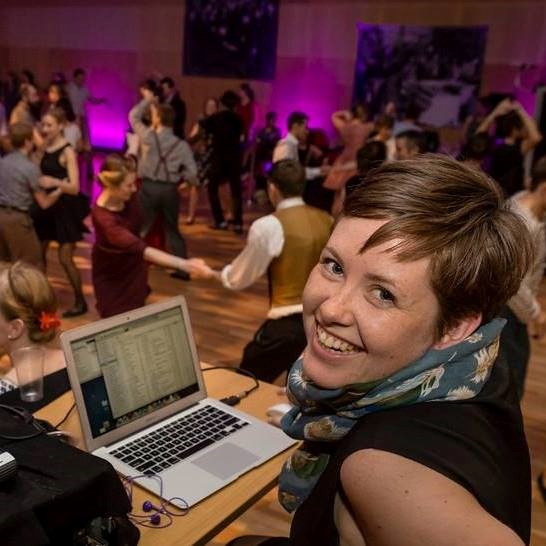 Meghan is a pan-Canadian lindy hopper who has been nurturing her passion for swing since 2003. Before arriving in Montreal in 2010, she spent many years in small and growing swing communities. While she has seen different trends and influences come and go, she believes that the Big Band swing that Frankie and friends swung out to at the Savoy never goes out of style. Meghan loves social dancing and teaching, both at Cat's Corner and wherever her travels take her, including South Africa, Mozambique and Sweden. In her weekly classes she puts an emphasis on rhythm, care for your partner, and good old fashioned fun! Whether as a DJ, MC or teacher, Meghan keeps the energy in the room high and enjoyment accessible for everyone.
DJ / Ryan Swift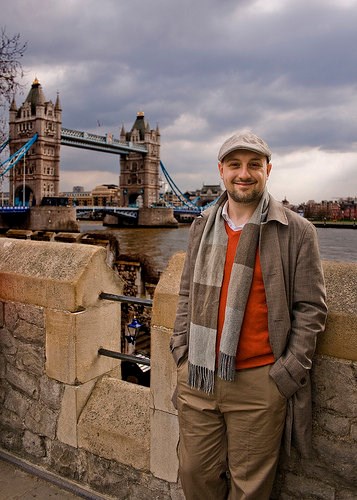 Ryan has been swing dancing since 1998 and started DJing for dancers shortly thereafter. He is the co-organizer, music coordinator and house DJ for Frim Fram Jam, the longest-running weekly swing dance in NYC. He has had the privilege of DJing for numerous Lindy Hop exchanges, dance camps, weekend workshops, and competitions, including national events such as the International Lindy Hop Championships, Stompology, Ultimate Lindy Hop Showdown & Frankie100, and at NYC events like Lincoln Center's Midsummer Night Swing. He has also served as head DJ at events like LindyFest & Lindy Focus. Ryan was a founding member of Rochester's Groove Juice Swing, is an accomplished photographer, and is the creator and host of the popular swing dance podcast The Track.