Teachers
Mike Faltesek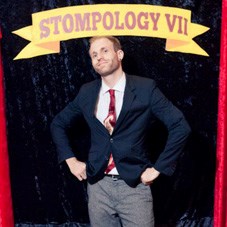 Mike Faltesek brings to the dance floor an incredibly diverse social and performance dance talent that includes not only Lindy Hop but also Cakewalk, Black Bottom, Traditional Jazz, Tap, Charleston, Breakaway, Balboa, Big Apple, Blues and many other Authentic Jazz dances. Mike has been dancing for almost a decade, in that time he has traveled to instruct, compete, and perform internationally. From Harlem to Los Angeles and all throughout Europe. Mike is well known for his charismatic personality, approachability and passion for the essence of Authentic Jazz dance and music. He possesses an enthusiastic ability to convey ideas and movements explicitly, making him a popular instructor wherever he goes. He teaches workshops internationally, each time leaving a lasting impression on his students.
Website: www.falty.com
Marie N'diaye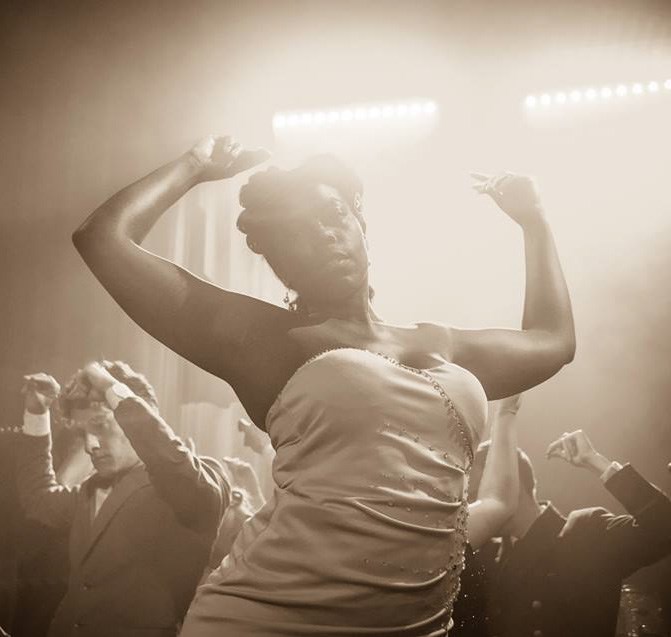 Marie has been dancing almost as long as she has been walking, but she fell in love with Lindy Hop and other vernacular jazz dances (Jazz, Tap, Black Bottom...) in 2006. Since then Marie has been fortunate to work and dance with the fantastic teachers of the Cat's Corner Studio in Montreal (member of the "Northern Lights") and is now based in Stockholm where she teaches at the Chicago Swing Dance Studio. She is the choreographer and director of the Herräng Dance Camp daily meeting chorus line and leads her own dance troupe HotCha Chorus Line with which she regularly performs. Her international career took her around the globe and in her classes she combines modern knowledge and authentic style with a good measure of fun!
Website: www.mariendiaye.com
Photo by Vilija Grauzinyte
Andrew Nemr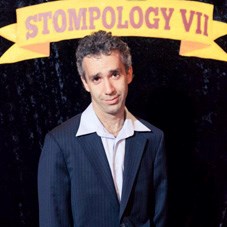 Mentored by Gregory Hines, Andrew is considered one of the most hardworking and diverse tap dance artists today. Whether playing with Nat Adderley Jr., directing  CPD PLUS, or co-founding the  Tap Legacy™ Foundation, Inc., Andrew has garnered a reputation for impeccable musicianship and sensitivity, and respect for the craft that he loves. The artist in residence for the Quarterly Arts Soiree (QAS) at Webster Hall, Andrew received an  NEA Masterpieces: Dance Initiative Grant to reconstruct the works of classic tap dance soloists, garnering critical and popular acclaim upon their presentation in  Echoes In Time.
Collectively, Andrew's choreography and solo work has been described as "a welcome return to the elegance of simplicity and the tap dancer as maker of aural magic" (exploredance.com) and "deeply touching" (Daily Gazette).
Website: www.andrewnemr.com
Nathan Bugh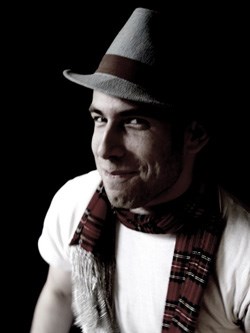 Nathan Bugh presents a unique, rhythmic style of jazz dance in performance and in workshops worldwide. He "rocked the stage" at Carnegie Hall, dancing Lindy Hop with the New York Pops Orchestra; he performed in Harlem's famous Apollo Theater in Swingin' Frankie's Way; and he danced in the Vanaver Caravan's Earth Beat, at Jacob's Pillow. Nathan brought the 20's to life in the Great Gatsby episode of My Fair Wedding. And he appeared on FoxNC's Fox and Friends Christmas. He is a principle dancer in the feature film, Rebel In The Rye. He has also danced in several music videos, including the Weepies, Be My Honey Pie. As a national competitor, Nathan has taken 1st place in Lindy, Slow Dancing, Solo Charleston, Team, Jill&Jack, and Cabaret divisions. He is one of the most eminent solo-jazz contestants in the world, having won both the Ultimate Lindy Hop Showdown (2012) and International Lindy Hop Championships (2014).
Website: www.nathanbugh.com
Erin Morris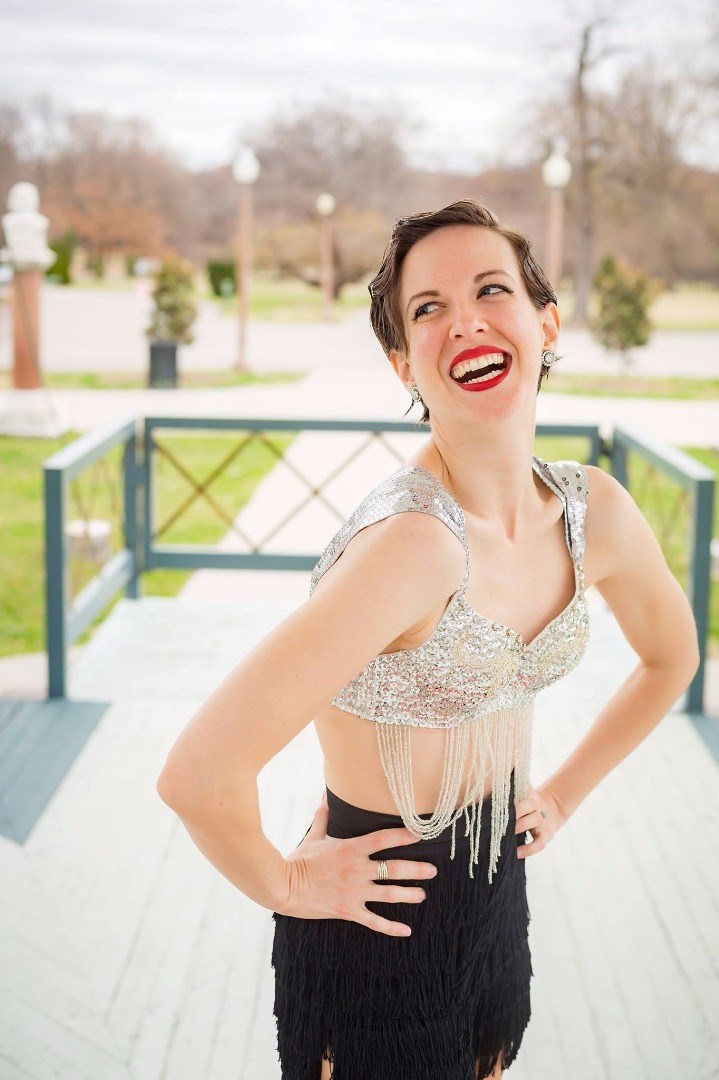 Erin Morris entered the wild, gritty, glamorous world of traditional jazz dance fifteen years ago. She loves the vintage partner dances (especially lindy hop and charleston) and has taught, performed, and competed around the U.S. and Canada.  Her solo jazz dancing and chorus girl ideas have grown up from training in classical ballet, West African dance, and endless hours spent pouring over videos of flamenco, tap, vaudeville, and modern dance.  Her dance super-heroes are Josephine Baker, Eleanor Powell, and Carmen Amaya.  Erin is a highly improvisational creature and seeks out the challenge of on-the-spot collaborations with musicians -- but finds that choreography is its own beautiful animal too.  As a jazz musician herself -- playing tuba with local Dixieland and New Orleans style jazz bands -- she has a deep understanding of and passion for jazz music.  Her goal as a dancer is to fashion shape and movement that is completely rooted in the structure and sentiment of the music.
Website: www.erinmorrisjazz.com
LaTasha Barnes
Guest Instructor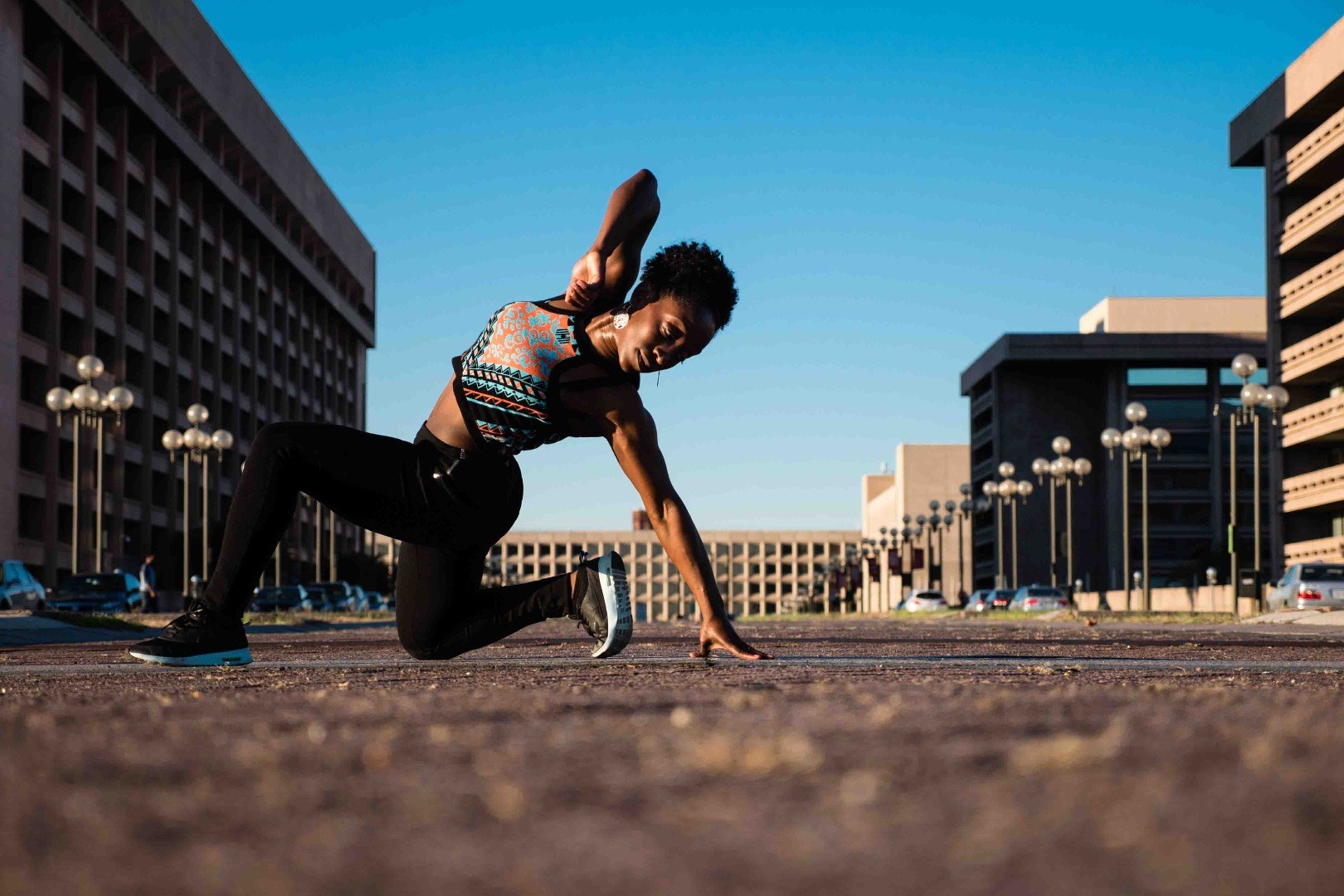 LaTasha "Tasha" Barnes is an internationally acclaimed dancer, educator and ambassador of culture. Celebrated for her musicality, athleticism, and joyful presence throughout all her dance forms including House, Hip Hop, Waacking, Vernacular Jazz, Lindy Hop & more. She spent her childhood immersed in Funk, Soul, and R&B music and movement, which accounts for her great musical aptitude and expressiveness. With her father DJing and her family performing at parties and community events, Tasha quickly developed a vast movement vocabulary learning everything from the Two-step to Hip Hop. Though her family was the catalyst of her passion for dance it was with Urban Artistry (2007), a DC-area nonprofit organization devoted to the performance and cultural preservation of urban dance art forms, and the guidance of her mentor, UA's executive director Junious "House" Brickhouse, that Tasha was able to flourish as an artist, performer, competitor and educator. As noted when she earned the distinction, of being the first U.S. team and the first female team to win the Juste Debout World Championships for House Dance in 2011, and the Juste Debout U.S. Championship titles in 2011 & 2013 with her partner Toyin Sogunro. Tasha expanded her artistic endeavors into Jazz and Lindy Hop in 2013 and has been honored to serve as an Ambassador Scholar of the Frankie Manning Foundation from 2014 to present. Since joining the Lindy & Jazz community Tasha has graced the stage of many events including "Hopping on the Hudson: Honoring Norma Miller" at the Rockefeller Estate where she performed alongside the legendary Sugar Sullivan, Barbara Billups, Chester Whitmore and Grammy-nominated jazz and blues recording artist Barbara Morrison. She has received national and international titles and acclaim in Lindy-Hop (Lindyfest 2016/2017, Lindy Focus 2016) and Solo Jazz (BABBLE NYC/ Herrang Dance Camp 2016, Solo Mojo 2017). Forever a student, Tasha continues to develop her knowledge and performance skills across her many disciplines. As an educator and performer, she strives to inspire fellow artists to cultivate an authentic sense of self in their creative expressions and daily lives.