Teachers
LaTasha Barnes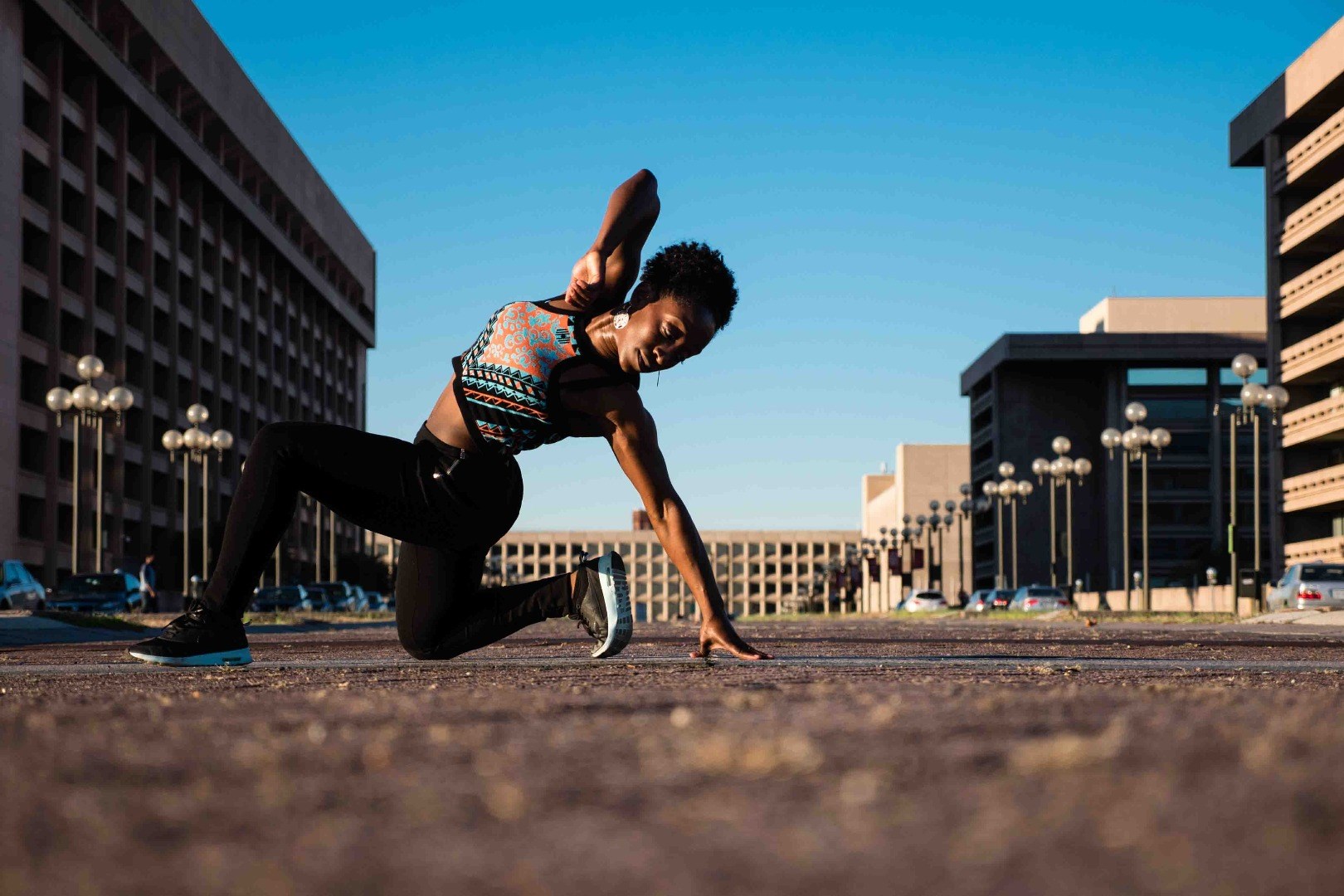 LaTasha "Tasha" Barnes is an internationally acclaimed dancer, educator and ambassador of culture. Celebrated for her musicality, athleticism, and joyful presence throughout all her dance forms including House, Hip Hop, Waacking, Vernacular Jazz, Lindy Hop & more. She spent her childhood immersed in Funk, Soul, and R&B music and movement, which accounts for her great musical aptitude and expressiveness. With her father DJing and her family performing at parties and community events, Tasha quickly developed a vast movement vocabulary learning everything from the Two-step to Hip Hop. Though her family was the catalyst of her passion for dance it was with Urban Artistry (2007), a DC-area nonprofit organization devoted to the performance and cultural preservation of urban dance art forms, and the guidance of her mentor, UA's executive director Junious "House" Brickhouse, that Tasha was able to flourish as an artist, performer, competitor and educator. As noted when she earned the distinction, of being the first U.S. team and the first female team to win the Juste Debout World Championships for House Dance in 2011, and the Juste Debout U.S. Championship titles in 2011 & 2013 with her partner Toyin Sogunro. Tasha expanded her artistic endeavors into Jazz and Lindy Hop in 2013 and has been honored to serve as an Ambassador Scholar of the Frankie Manning Foundation from 2014 to present. Since joining the Lindy & Jazz community Tasha has graced the stage of many events including "Hopping on the Hudson: Honoring Norma Miller" at the Rockefeller Estate where she performed alongside the legendary Sugar Sullivan, Barbara Billups, Chester Whitmore and Grammy-nominated jazz and blues recording artist Barbara Morrison. She has received national and international titles and acclaim in Lindy-Hop (Lindyfest 2016/2017, Lindy Focus 2016) and Solo Jazz (BABBLE NYC/ Herrang Dance Camp 2016, Solo Mojo 2017). Forever a student, Tasha continues to develop her knowledge and performance skills across her many disciplines. As an educator and performer, she strives to inspire fellow artists to cultivate an authentic sense of self in their creative expressions and daily lives.
Website: imaniwellness.com
Skye Humphries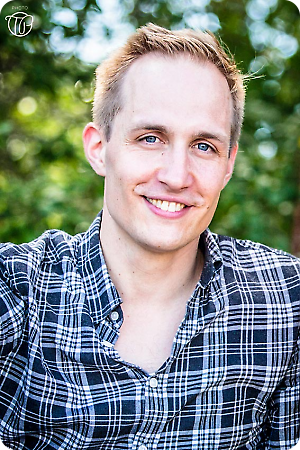 Skye was first persuaded to dance Lindy Hop by his mother in 1996, but quickly discovered his own love of social dancing, swing music and the Lindy Hop community. This led him to a wider interest in dance and he took classes in ballet, modern, and Jazz. Since 1999 he has taught wherever Lindy Hop is done- from national weekends to international dance camps. He is a founding member of some the most influential modern Lindy Hop troupes- including Minnie's Moochers, Mad Dog, and the Silver Shadows. Skye has also won titles at all of the major Lindy Hop competitions- including ULHS, ILHC, ALHC and the World Lindy Hop Championships. This involvement with Lindy Hop sparked his wider interest in America's history and cultural heritage- leading him to pursue American Studies at The George Washington University where he received his master's degree in 2007. He currently resides in New York City.
Website: skyeandfrida.com
Photo: Tamara Pinco
Andrew Nemr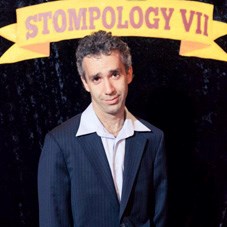 Mentored by Gregory Hines, Andrew is considered one of the most hardworking and diverse tap dance artists today. Whether playing with Nat Adderley Jr., directing CPD PLUS, or co-founding the Tap Legacy™ Foundation, Inc., Andrew has garnered a reputation for impeccable musicianship and sensitivity, and respect for the craft that he loves. The artist in residence for the Quarterly Arts Soiree (QAS) at Webster Hall, Andrew received an NEA Masterpieces: Dance Initiative Grant to reconstruct the works of classic tap dance soloists, garnering critical and popular acclaim upon their presentation in Echoes In Time.
Collectively, Andrew's choreography and solo work has been described as "a welcome return to the elegance of simplicity and the tap dancer as maker of aural magic"(exploredance.com) and "deeply touching" (Daily Gazette).
Website: andrewnemr.com
Peter Strom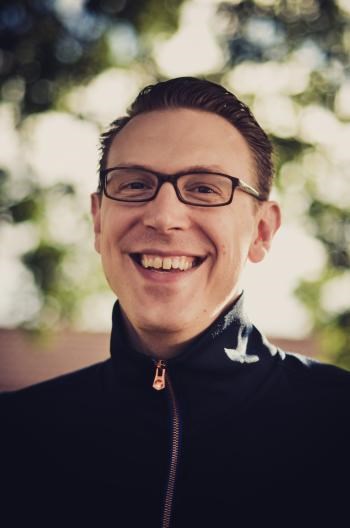 Peter Strom is one of the most dedicated and well traveled instructors on the lindy hop scene today. His humor in classes is only matched by the clarity and care he takes with his students. Since his start in 1998 he has taught at international dance camps from Australia to South Korea to Herrang, Sweden. In addition to teaching he brings with him his skills as a sought after DJ and experienced Master of Ceremonies. He is currently a member of the renowned team the Silver Shadows and the founder of Uptown Swing in his hometown of Minneapolis, Minnesota.
Website: uptownswing.net
Guest Instructors
Anaïs Sékiné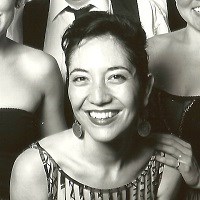 Jazz culture lover since childhood, Anaïs paved her own swinging path until she stepped foot in Cat's Corner where she found her family. As a member of the Northern Lights, a cofounder of the W Project and founder of the Cats Club Chorus Line, she's had the opportunity to travel, teach and perform in the most captivating venues, events and competitions. Along this journey, she's been humbled to be part of a lindy hop and jazz act during the show "Rhythm Lives" featuring tap Master, Arthur Duncan, and some of the best Canadian tap dancers. At Frankie100, she was part of a chorus line ensemble performing on the stage of the very Apollo Theatre in Harlem. Since 2012, she's also taken interest in studying Montreal's own jazz history and have since had the privilege of meeting and learning from Montreal legend, Ethel Bruneau.