Teachers
Mike Faltesek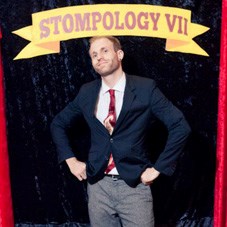 Mike Faltesek brings to the dance floor an incredibly diverse social and performance dance talent that includes not only Lindy Hop but also Cakewalk, Black Bottom, Traditional Jazz, Tap, Charleston, Breakaway, Balboa, Big Apple, Blues and many other Authentic Jazz dances.
Mike has been dancing for almost a decade, in that time he has traveled to instruct, compete, and perform internationally. From Harlem to Los Angeles and all throughout Europe. Mike is well known for his charismatic personality, approachability and passion for the essence of Authentic Jazz dance and music. He possesses an enthusiastic ability to convey ideas and movements explicitly, making him a popular instructor wherever he goes. He teaches workshops internationally, each time leaving a lasting impression on his students.
Laura Glaess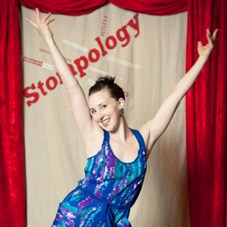 Laura grew up in a little hick town with more cows than people. It didn't have much dancing, and the only radio stations were country, rap, and country. However, she was always enchanted by the classical CDs her parents had and danced around the living room constantly.
She bumped into Lindy Hop, Swing, and Jazz ( ♥ ) in San Antonio while at Trinity University. She learned her first swingout from Mike Lenneville and Lani Steffens and, since then, has been dedicating every spare moment (and dollar) to learning more about this amazing dance. She has taught in Canada, France, Estonia, Australia, New Zealand and throughout the US.
Sharon Davis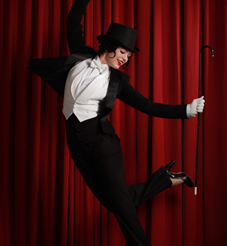 Sharon Davis is internationally known for her distinctive and feminine style in Lindy Hop, 1920s Charleston, Blues and Burlesque. Australian born but now based in London, Sharon has performed around the world and holds numerous 1st place competition titles, including at the International Lindy Hop Championships, Ultimate Lindy Hop Showdown, National Jitterbug Championships, Canadian Swing Championships and the World Burlesque Games. She is known for her dedication to the history of vernacular jazz dances and the music they evolved to. A sought after instructor, her classes focus on pairing dynamic connection and flow, with body awareness and quality of movement, as a pathway to individual style, creativity and musicality. With her bright and bubbly personality, Sharon's teaching style is energetic, inspiring and fun. She is also the director of the annual European Swing Dance Championships. Visit www.sharonmdavis.comto find out more about her.
Jo Hoffberg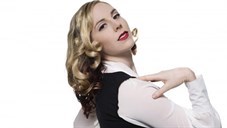 Jo Hoffberg holds 1st place titles from the US Open, Canadian Swing Championships, Camp Hollywood, American Lindy Hop Championships, Ultimate Lindy Hop Showdown, International Lindy Hop Championships, and European Swing Dance Championships.
Although Jo Hoffberg calls California her home, she spends most of the year travelling with her dance partner Kevin St. Laurent. Her first international working experience was in Japan working for Universal Studios, and since then she has taught in the US, Asia, Australia, South America,
Andy Reid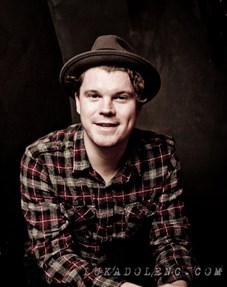 Andy's style is a balance of the refined and the eccentric. His proficiency with rhythm and partnering make his dancing rich and inspiring to watch and experience. While Andy specializes in and is passionate about the original styles of Lindy Hop, his dancing is a mix of many influences, is always inventive, and is never encumbered by labels. Since 2002, he has performed and taught all over the world including Korea, Australia, Japan and all over Europe. Always striving for harmony with the music, Andy's experience playing jazz in his current home of New Orleans affords him the opportunity to give his students a deeper connection musical connection to their dance. Andy's teaching aims to bring the best out of his students both physically and mentally.
Andy currently resides in New Orleans, LA, where you can regularly see him playing bass with local traditional jazz bands.
Learn more about Andy and Nina at their website!
Andrew Nemr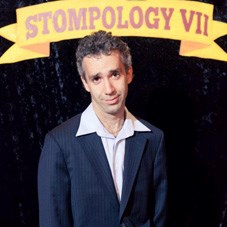 Mentored by Gregory Hines, Andrew is considered one of the most hardworking and diverse tap dance artists today. Whether playing with Nat Adderley Jr., directing  CPD PLUS, or co-founding the  Tap Legacy™ Foundation, Inc., Andrew has garnered a reputation for impeccable musicianship and sensitivity, and respect for the craft that he loves. The artist in residence for the Quarterly Arts Soiree (QAS) at Webster Hall, Andrew received an  NEA Masterpieces: Dance Initiative Grant to reconstruct the works of classic tap dance soloists, garnering critical and popular acclaim upon their presentation in  Echoes In Time.  Collectively, Andrew's choreography and solo work has been described as "a welcome return to the elegance of simplicity and the tap dancer as maker of aural magic" (exploredance.com) and "deeply touching" (Daily Gazette).
Special Guest Instructors!
Gaby Cook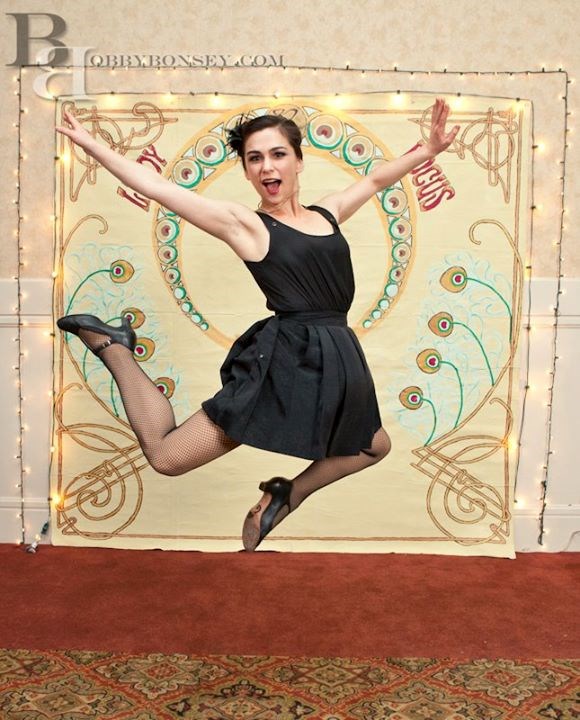 Gaby is a New York based lindy hopper, choreographer and teacher of swing, charleston,
balboa and blues. She started her love of jazz-era dances in 2004 while living in New York. Since then, she has traveled all over the world to compete, perform and teach. 
Because of her strong background in dance performance, she brings great care to lines, shapes, balance and overall aesthetic to her dance. She works with students to find personal style, new rhythms and unique moves towards self-expression. She also produces variety shows that combine swing, chorusgirl choreography, tap, burlesque and all other form of vintage inspired entertainment. She is passionate about lindy hop traditions and works to share the joy of swing with new audiences.
Aleix Prats Ferrer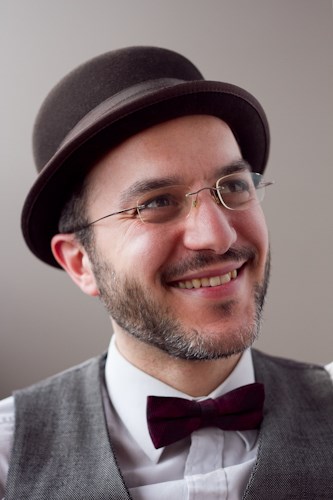 Since its first contact with the Jazz culture Aleix has been fascinated by it. He started by dancing Lindy Hop, solo and partnered Charleston, balboa, tap dance and other vernacular dances in Barcelona. He continued studying tap dance in Paris. After learning guitar and electric bass he took up upright bass in Montréal, and co-founded a band that played at local jazz clubs and at Cat's Corner where he also teaches swing and tap. 
Music, rhythm, flow and improvisation inspire his dancing. His style is both smooth, rhythmic and deeply connected to the music. His most recognisable trademark step is probably the slides that he likes to take to the limit while dancing both solo or in couple. He is part of The Northern Lights Lindy Hop Crew with whom he has performed and competed all around North-America and notably at Frankie's centenial in NYC. His teaching of movement is both detail and intuition-based and always rooted in the music.