Teachers
Gaby Cook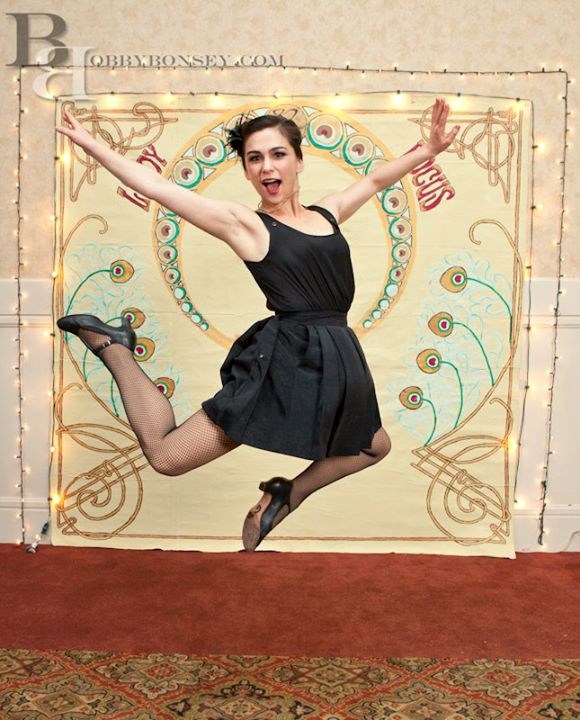 Gaby is an internationally-renowned dancer and instructor who loves all things Swing. Her unique style of movement balances power and dynamism with clarity and razor sharp turns. She brings great care to lines, shapes and balance in her personal performance, as well as her choreographic work. She holds 1st place titles in lindy hop, balboa and solo jazz from events such as International Lindy Hop Championships (2012), Stompology (2012), Ultimate Lindy Hop Showdown (2011), Lindy Focus (2013), Lonestar Championships (2012) and Balboa Rendezvous (2009). She is a strong supporter of female-dance traditions and has worked over the last 7 years to create and foster growth for Chorus Girl Troupes. She is passionate about lindy hop traditions and works to share the joy of swing with new audiences.
She has worked with partners such as Nathan Bugh, Mikey Pedroza, Todd Yannacone, Max Pitruzzella, Andy Reid and Daniel Newsome. She has taught at events including Herrang Dance Camp (Sweden), Lindy Focus (US), Rock that Swing Festival (Germany), Hepcat Holiday (UK), Hullzapoppin (UK), Swing Maniacs (Spain), Hullaballoo (Australia) and Lindyfest (US).
Mike Faltesek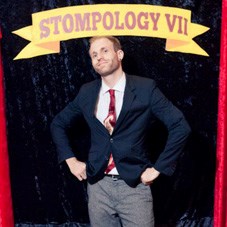 Mike Faltesek brings to the dance floor an incredibly diverse social and performance dance talent that includes not only Lindy Hop but also Cakewalk, Black Bottom, Traditional Jazz, Tap, Charleston, Breakaway, Balboa, Big Apple, Blues and many other Authentic Jazz dances. Mike has been dancing for almost a decade, in that time he has traveled to instruct, compete, and perform internationally. From Harlem to Los Angeles and all throughout Europe. Mike is well known for his charismatic personality, approachability and passion for the essence of Authentic Jazz dance and music. He possesses an enthusiastic ability to convey ideas and movements explicitly, making him a popular instructor wherever he goes. He teaches workshops internationally, each time leaving a lasting impression on his students.
Jo Hoffberg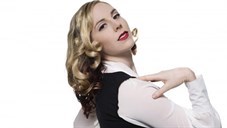 Originally from San Francisco, Jo Hoffberg is a veteran of the social and competitive Lindy Hop scene around the world. She currently teaches regular classes in Pittsburgh and has taught around all around the world, including in Australia, Argentina, Austria, England, Canada, France, Germany, Italy, Korea, Japan, Switzerland, Sweden, and Ukraine.
Jo is a notorious movie quoter and inundates her friends and students with her sassy attitude and one liners from Anchorman, Blades of Glory, Wedding Crashers, and How I Met Your Mother. When Jo grows up, she wants to be a secret agent and have language skills, kung-fu skills, shorthand skills, and the power to read minds. When she is not reading through her RSS updates, she plots to take over the world! After that accomplishment she's not entirely sure what she'll do. Long walks on the beach and cold weather aren't for her, but she does enjoy wearing boots and drinking cups of hot water.
Laura Glaess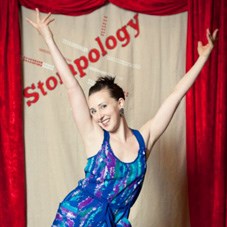 Laura grew up in a little hick town with more cows than people. It didn't have much dancing, and the only radio stations were country, rap, and country. However, she was always enchanted by the classical CDs her parents had and danced around the living room constantly.
She bumped into Lindy Hop, Swing, and Jazz ( ♥ ) in San Antonio while at Trinity University. She learned her first swingout from Mike Lenneville and Lani Steffens and, since then, has been dedicating every spare moment (and dollar) to learning more about this amazing dance. She has taught in Canada, France, Estonia, Australia, New Zealand and throughout the US.
Aleix Prats Ferrer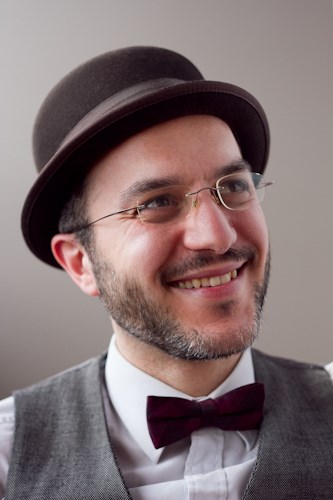 Since his first contact with jazz culture, Aleix has been fascinated by it. He started by dancing Lindy Hop, solo and partnered Charleston, balboa, tap dance and other vernacular dances in Barcelona, and continued studying tap dance in Paris. After learning guitar and electric bass, he took up upright bass in Montréal, and co-founded a band that has played at local jazz clubs and at Cat's Corner, where he also teaches swing and tap. Also a member of the dance troupe The Northern Lights, Aleix's style is smooth, rhythmic and deeply connected to the music. This is reflected in his teaching, which is both detail- and intuition-based, and always rooted in the music. He has judged locally and regionally on multiple occasions.
Andrew Nemr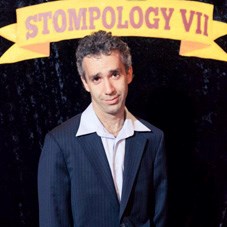 Mentored by Gregory Hines, Andrew is considered one of the most hardworking and diverse tap dance artists today. Whether playing with Nat Adderley Jr., directing  CPD PLUS, or co-founding the  Tap Legacy™ Foundation, Inc., Andrew has garnered a reputation for impeccable musicianship and sensitivity, and respect for the craft that he loves. The artist in residence for the Quarterly Arts Soiree (QAS) at Webster Hall, Andrew received an  NEA Masterpieces: Dance Initiative Grant to reconstruct the works of classic tap dance soloists, garnering critical and popular acclaim upon their presentation in  Echoes In Time.
Collectively, Andrew's choreography and solo work has been described as "a welcome return to the elegance of simplicity and the tap dancer as maker of aural magic" (exploredance.com) and "deeply touching" (Daily Gazette).
Anaïs Sekine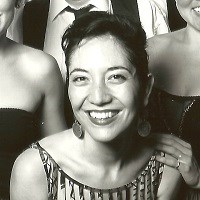 Jazz culture lover since childhood, Anaïs paved her own swinging path until she stepped foot in Cat's Corner where she found her family. As a member of the Northern Lights, a cofounder of the W Project and founder of the Cats Club Chorus Line, she's had the opportunity to travel, teach and perform in the most captivating venues, events and competitions. Along this journey, she's been humbled to be part of a lindy hop and jazz act during the show "Rhythm Lives" featuring tap Master, Arthur Duncan, and some of the best Canadian tap dancers. At Frankie100, she was part of a chorus line ensemble performing on the stage of the very Apollo Theatre in Harlem. Since 2012, she's also taken interest in studying Montreal's own jazz history and have since had the privilege of meeting and learning from Montreal legend, Ethel Bruneau.
Peter Strom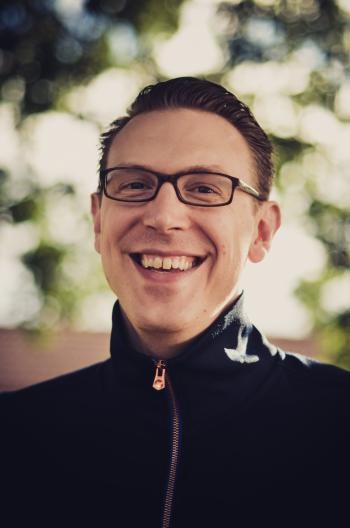 Peter Strom is one of the most dedicated and well traveled instructors on the lindy hop scene today. His humor in classes is only matched by the clarity and care he takes with his students. Since his start in 1998 he has taught at international dance camps from Australia to South Korea to Herrang, Sweden. In addition to teaching he brings with him his skills as a sought after DJ and experienced Master of Ceremonies. He is currently a member of the renowned team the Silver Shadows and the founder of Uptown Swing in his hometown of Minneapolis, Minnesota.
Darren Stevenson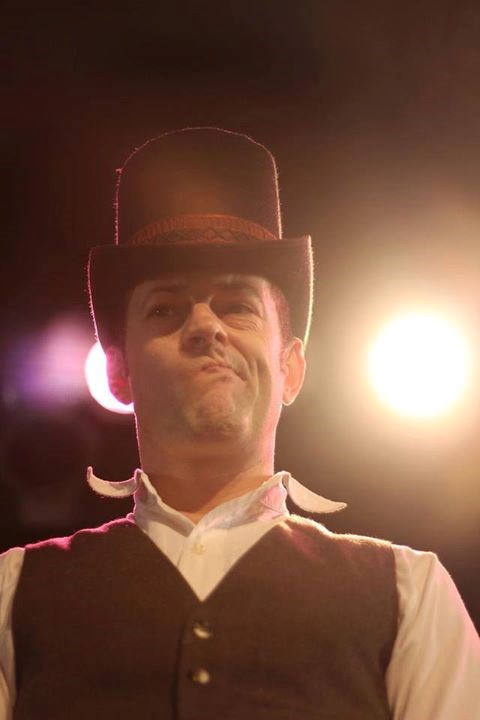 Darren Stevenson was born and raised in England and studied Physical Theatre at The Center in St. Louis, MO. He co-created International Expression with his partner and wife Heather Stevenson. They toured the US and England and continued studying with Several Dancers Core in Atlanta, Pilobolus collaborator, Bill Wade in Cleveland, and the Goldston & Johnson School for Mimes  at Kenyon College. In 1997, the Stevensons founded the Studio School of the Arts.  PUSH Physical Theater was born in Rochester in 2000. Under the Stevensons' leadership, the company has toured nationally and internationally with a strong connection to their Rochester home. In 2010, Darren was invited to speak about PUSH's unique artistic process at TEDx. Darren can be seen in Fake Off, a live performance show every Monday night on truTV. Darren currently serves on the Board of Directors for the Rochester Fringe Festival.